During the recent SEMA 2022 exhibition in Las Vegas, Anyline, the Vienna, Austria-based mobile data capture and artificial intelligence specialists, launched an innovative new tyre tread scanner that allows both end-users and tyre technicians to accurately measure the depth of their tyre tread with the camera on their mobile or TPMS device. The innovation, says the company, is expected to revolutionise the automotive sector.
Anyline Roll Out Tyre Tread Scanner at SEMA
The new Tyre Tread Scanner complements Anyline's existing DOT/TIN scanner, which was created in partnership with U.S. tyre dealer Discount Tire, and which can scan and record DOT bar codes as well as tyre size data. The Tyre Tread Scanner works by pointing the camera of any standard mobile device at the tyre tread to be measured. Using state-of-the-art computer vision and AI, a 3D model of each tread is created, resulting in a precise digital measurement that can be instantly stored and shared with customers. The solution can be integrated into workforce or consumer-facing apps, meaning that tyre technicians and customers alike can start scanning tyre treads without training and receive consistent, objective results.
According to Christian Plaichner, Anyline's Chief Product Officer, one of the key benefits of Anyline's Tyre Tread Scanner is the speed at which data can be captured without the need to invest in expensive equipment. Measuring tyre tread wear currently requires dedicated analogue or digital tools that technicians use to physically measure each tyre groove. This painfully slow and tedious process is a breeding ground for measurement inconsistencies and data-entry errors that cost tyre retailers hundreds of millions of dollars every year and can put drivers' safety at risk.
"What really drives safety is how good or bad the tyre is," explained Plaichner. "Measuring this is a huge headache for everybody, considering the fact that when they do a manual measurement, you have to measure three different points. We made the business case to our customers that if I take measurements manually at three points and then write the measurements down, it will take me a minute and a half. What I really want to do is look at the results, get all the measurements, connect them automatically in the backend system in order to get the immediate feedback and know what the measurement is before connecting it to the backend, which can then be used for marketing purposes."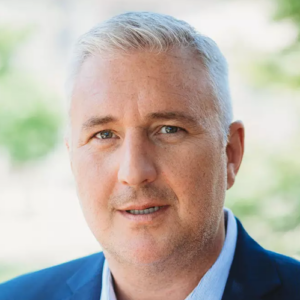 "Digitisation has revolutionised automotive safety standards in the last decade, yet tyre maintenance has stubbornly remained in the analogue-age," added Lukas Kinigadner, CEO and co-founder, Anyline. "The consequences are severe. According to the NHTSA, there were over 11,000 accidents on U.S. roads in the last year as a direct result of tyre failures. At Anyline, we are replacing outdated manual measurements with digital data capture to make tyre inspections easier, faster and safer for drivers."
According to Christian Plaichner, Anyline is now looking to market its two key pieces of equipment together as well as its other scanning technologies. "The goal is really to be a full-service provider when it comes to tyres," he explained. "I would even expand it beyond tyres to cars as a whole, because we do plates, VIN numbers and a lot of other things too."
Anyline is following a two-pronged strategy in approaching the market, says Plaichner. Firstly, the company is following a strategy of approaching tyre service companies direct, but secondly Anyline is also working closely with the companies who are supplying the devices to the tyre distribution networks.
"We are excited for what Anyline is working on next, as they continue to push the boundaries of what can be done with mobile data capture technology," said Tom Williams, CXO, Discount Tire.
In addition to its applications in the tyre industry, Anyline says it is ready to use its mobile measurement technology for other applications within the automotive sector, as well as other industries such as retail, logistics and healthcare. "Allowing users to measure and read anything with just a mobile device will seamlessly connect the physical and digital worlds, enabling the datafication of everything," says the company.